Choosing the Right Subscription Level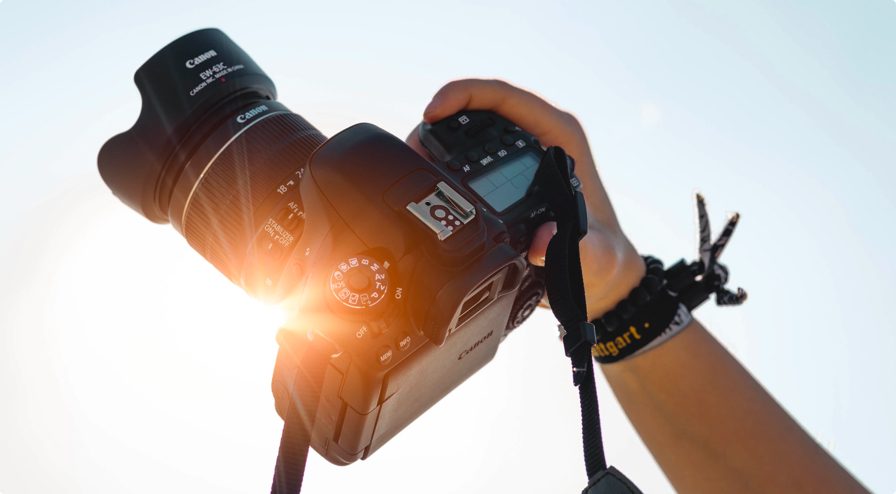 Some of you reading this are seasoned full-time professionals making a living on weddings, portraiture, commercial work, and more- That's so awesome! Others of you are hobbyists who love photography and dream about it being more than "just a hobby" forever- You're in the right place. Many more of you though are somewhere in between. You've made some cash here and there doing what you love, but you're not ready to give up the security of a salary, benefits, and more. Guess what? ShootWith.Me is built for you too. In fact, we built our platform with the belief that wherever someone is on their journey, they can benefit from the platform we've created.
For established studios, we will save you an incredible amount of time and hassle filling assistant, second shooter and associate roles for your shoots. We streamline the process of sourcing the best local talent who align with your needs for the shoot by only showing you the profiles of those who are available for the date you need, are within the area of your job, and are willing to work for the rate you're offering. Better yet, you can even narrow your results down to people who use a specific type of gear, speak a certain language, and have experience with certain skill sets. This ensures that the person you are hiring is most aligned with your needs. All of this can take less than a minute to complete.
If you're a photography studio that hires people from time to time and you have no interest in working for other photographers, a studio profile is your best bet. It will enable you to find the help you need for all of your shoots and save you time and hassle so that you can focus on your brand and clients. Oh, one more thing. The studio profile won't cost you a dime. That's right- Our studio subscription level is free.

What if you are an entry level photographer and looking for photographers to assist? Well, we have just the solution for you too. We've created an assistant profile for anyone looking to grow and learn from the best. When you assist working professionals, you'll get the opportunity to see how they work with real clients, learn the ropes with how to pose people, use lighting, capture real moments and much more. You also will build relationships with photographers that can become mutually beneficial moving forward. Once you have experience assisting and gain a better knowledge of the industry and how it works, you may even be given opportunities to shoot from time to time. The upside with an assistant profile is as high as you want to take it.
Remember though, you are there to assist the lead shooter and make their job easier. It's not a one on one mentoring session or a time for you to have all of your gear questions answered.
So you say you shoot people for cash ehh? Me too. Sorry, corny photographer dad joke. But that leads us to the next profile type- The second shooter. In the photography industry, there are a handful of studios who employ all of the talent they need for shoots. That is generally the exception and not the rule though. Most studios are one or two people and from time to time, they need to hire second shooters for weddings, events, or commercial jobs. Many times, these same people will make themselves available to other photographers to fill in dates they have open. It's a wonderful symbiotic relationship where sometimes John works for Jane and sometimes Jane works for John. Whichever the case it may be, both Jane and John are great candidates for a second shooter profile. They can build out their profile page to include their availability, portfolio, rates, and much more. By doing so, they make themselves available to all of the local studios looking to hire people just like them. By being a part of Shoot With Me, they no longer have to scan the social media photographer groups to try to be the first one to comment on second shooter jobs that get posted. *FWIW, once studios use ShootWith.Me, they won't have a need or desire to post their jobs on social media…* By creating a second shooter account and completing all of the components of your profile, studios will be reaching out to YOU and not the other way around. #winning. There are so many other benefits to a second shooter profile that you can explore. If you're an established photographer with experience leading your own jobs, a second shooter profile subscription may be best for you.

There is one more subscription level that we offer on ShootWith.Me, and that is our associate profile. If you've been in the photography industry for a while (or just in 2020), you've probably seen a post come through your newsfeed that reads something like this: "Oh no! My client switched their wedding to the second Friday in August and I'm booked! I am looking for someone to lead shoot it for me. Please help". Our hearts all collectively sink when we read this because its par for the course and likely has happened to you before also. ShootWith.Me is the aloe to that sunburn and we've built our associate level profile to be the solution that stressed out soul needs. Photographers with years of experience leading their own jobs can make themselves available to lead shoot for other studios when there is an emergency, double booking, or any other situation that comes up when the studio is in a bind. The studio would be able to use ShootWith.Me to see seasoned and capable photographers who are available to take the lead for a wedding, session or any other need. They are able to book them right through the platform and rest assured knowing that the day is covered and in the hands of someone who will care for their clients the way they do.
Wherever you are as a photographer, ShootWith.Me has a subscription level that fits you like a glove. As always, if you have any questions, we're here to help!